back to school town hall 2021
This year we've ramped up our initiatives to cover more ground as we begin to head back to school online, hybrid or in-person after some time away due to public health and safety during a pandemic. Check out all we have going on during this season and find ways to nominate yourself or others and donate to our causes to help expand our reach.
Adopt-A-Classroom Fundraiser
We're raising $300 for each of the classrooms nominated in our Adopt-A-Classroom initiative, which totals to at least $3,000 for all 10 classrooms. Teachers and educators provide students with classroom essentials out of their own pockets, spending hundreds to thousands of dollars annually. Here's how we all can give back in our own way to the teachers impacting our youth everyday.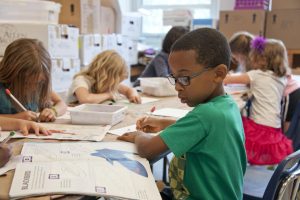 how to nominate a classroom!
We're adopting 10 classrooms across the nation. Here is your opportunity to nominate a teacher/educator and their classroom for our Adopt-A-Classroom initiative. Fill in the form and we will consider your nominee for a package of classroom essentials that many times come out of the pockets of teachers.