The Ashe Academy is hosting its Virtual Mental and Physical Health Summit
Putting Personal Wellness and Self Care on a Pedestal During COVID-19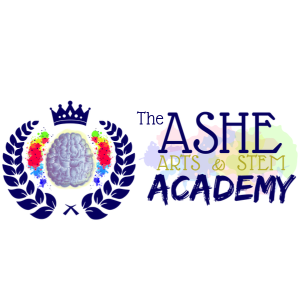 Los Angeles, CA (May 20th, 2020) – COVID 19 has brought about a lot of changes for people, both mentally, and physically, and enhanced the feelings of depression, anxiety, and weight gain for some while allowing others to increase their self-care efforts through virtual therapy, health, and wellness.
This month, The Ashe Academy is transforming a quarantine Saturday into a fun-filled day of games, presented by The Kickback Specialists (@thekickbackspecialistinc), music, and two panels of speakers on Fitness and Nutrition followed by a Mental Health Awareness panel all as a digital event via Zoom.
As we get closer to getting to our new normal, this event is the perfect segue to consider how we're going to lead our lives and contribute to a healthier lifestyle, a better you, while also giving back, to the future of children in the Arts and STEM.
Only 17% of tech executives are people of color. The Ashe Academy believes that the nation has the untapped potential to increase the number of people of color, not only in Arts & STEM fields of study but, the representation in their respective professions. The goal of the event is to inspire, uplift, and engage parents and children of color through a panel of professionals that look like them, but also raise awareness for people of color in tech and money for scholarships in order to close this gap.
The goal Samuel J. Ashe II, MBA, Executive Director of the Ashe Academy, wants to achieve is to Inspire, Uplift, and Engage the communities that people of color inhabit while also bridging the gap between representation and access to education. He strives to accomplish this by creating events directly in the communities where representation and access are needed, making it possible for everyone to attend.
Join moderators Chef Bryce Fluellen and Camille Black, MS, AMFT on Saturday, June 6th, 2020. Chef Bryce is American Heart Association's Community Impact Director and the first Chef to run Kids/Teens Cook with Heart. As a chef and the former Director of Operations for Magic Johnson Enterprise, Bryce will lead the Fitness and Nutrition panel based on his 20 years of experience in the field. Camille Black, MS, AMFT, The Ashe Academy's Board VP, will help people dig deep during the Mental Health Awareness Panel, through her powerful work in the mental health sector. She incorporates her calm nature and therapeutic use of humor to help her clients heal old wounds and discover their inherent self-worth.
The virtual event will be held through Zoom from 10 am- 2 pm PST. Come ready to have fun, take notes, and join in on The Ashe Academy Experience.
Tickets can be purchased through Eventbrite for $8 per person, proceeds will go directly towards The Ashe Academy's 2021 Scholarship Fund.
To learn more about the Ashe Academy please visit theasheacademy.org and stay connected with them via Instagram and Facebook @TheAsheAcademy.
For sponsorship opportunities and media requests please contact Publicist, Kayla Starr at hello@kaylastarrpr.com
About The Ashe Academy
The Ashe Academy is an organization that works to bridge the gap between representation and access to education for students of color pursuing the ARTS and STEM fields through mentorship, parental engagement, and helping to facilitate the transition from student to professional.
Media Contact