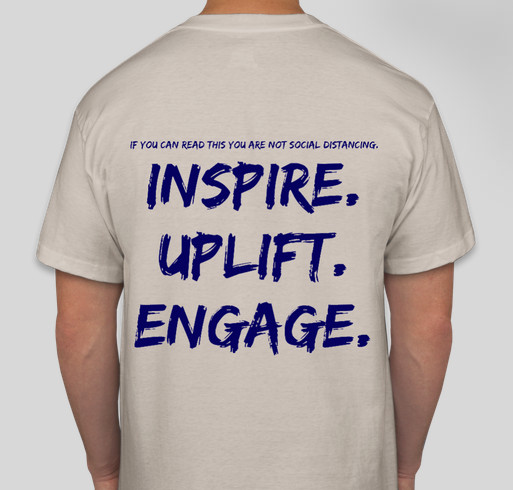 support our t-shirt fundraiser
Since we're all doing our part to incorporate #socialdistancing into our new normal, we've found a fun way to give people a friendly reminder, kicking off our Social Distancing Fundraiser which directly benefits our programs.
Our initiatives to Inspire, Uplift, and Engage our community and create an inclusive and accessible future for the next generation of scholars and beyond will be that much more impactful if you not only show your support monetarily but when you become an advocate, wearing our motto.
These t-shirts are only available through this fundraiser for a limited time. Act now and get your orders in before it's too late!
We've set a very modest goal of selling 50 T-shirts, with your help we can knock that right out the park! While you're at it, share the link with your friends and family. As we look forward to things going back to the way they were, we'll at least have some memories from when outside was closed. We call that making the most of things, be safe and take care!
Your donations directly impact our ability to expand the horizons of the community through our Parental Engagement Program, Mentorships, and Scholarships. Support this great cause and buy a t-shirt today!